Guides and historical itineraries, food and wine tours, routes designed for children, families, trekking lovers and much more, all directly in the app
Boat tours, car, scooter, electric bicycle rental, exclusive restaurants and clubs, public beaches and beach resorts, transfers and taxis, transport tickets and much more
Thanks to geolocation, all the services in the app will be located at the places of your stay, so you will always find the right services within walking distance of you.
Enjoy your holiday  booking in advance all the services that will make your holiday unique, directly in the app even before arriving on site
Push notifications will remind you of your bookings and inform you about special offers or promotions during your stay. Internal messaging will allow you to communicate with all sellers within the app
We guarantee the best market price for the services offered. On every booking you make you will receive a cashback that you can spend during your stay.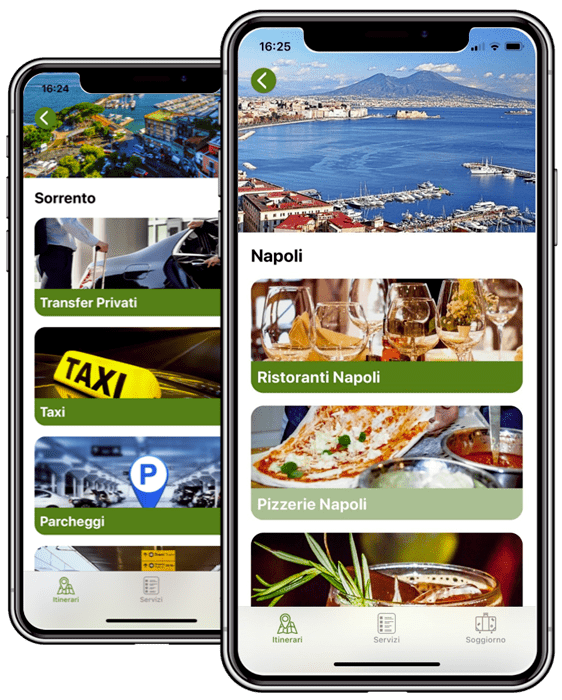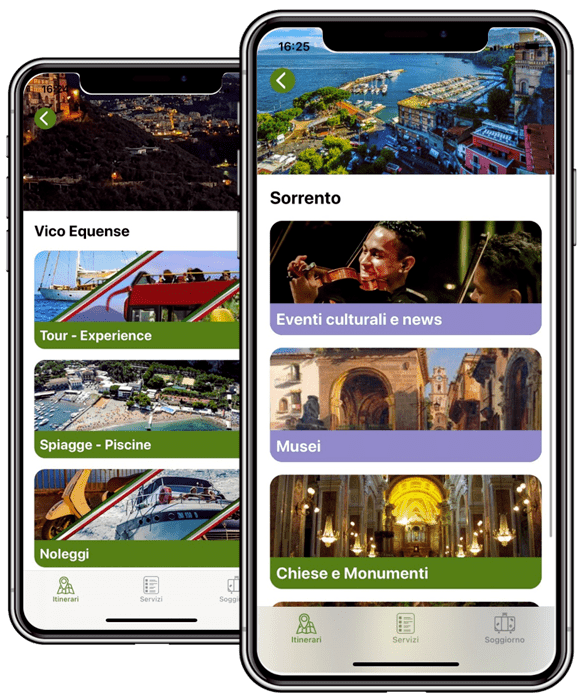 Tickets for means of transport, boat tours, car, scooter, electric bicycle rental, exclusive restaurants and clubs, beach resorts, transfers and taxis, historical and cultural tours and itineraries, food and wine tours, hiking & trekking, tourist guides and much more , all at your fingertips and bookable with one click.
Thanks to agreements made with our partners, we are able to offer you all tourist services at the best market price.
Be-ITinerary continues to reward you with the Cashback, in fact on every booking you make you will receive a refund that you can spend during your stay to buy typical products or souvenirs and bring home a little of our land. With Be-ITinerary, the more you book, the more you earn!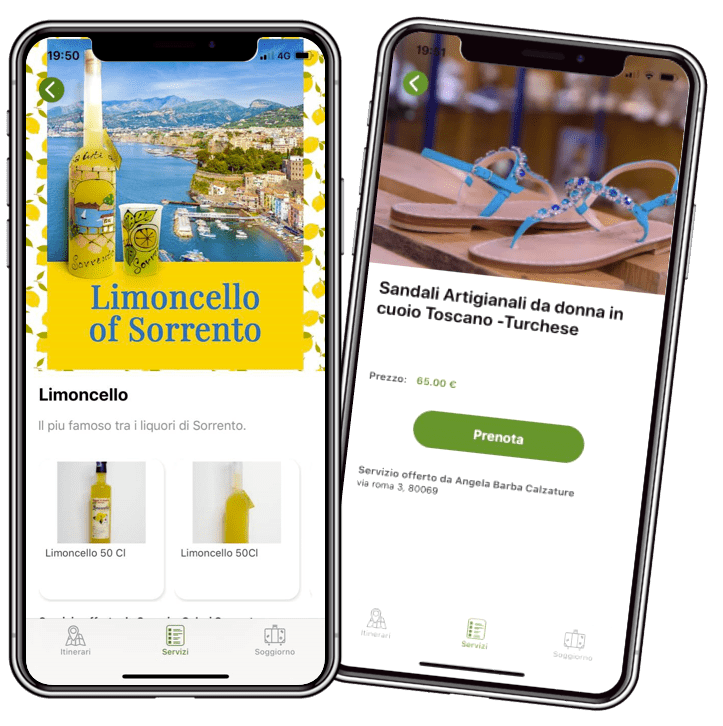 Be-ITinerary is in line with the new concept of tourism mobility "Smart Contact Tourism" dictated by the arrival of Covid19 and which allows you to enjoy your holidays in total safety. Thanks to our app, in fact, you can book all tourist services in advance, thus avoiding crowds, queues at the ticket offices, gatherings, contact with information brochures, maps and much more.
Be-ITinerary offers all its services within your smartphone, significantly reducing the use of print media and offering you the best travel experience by combining technology and environmental sustainability. All tourist services within the app are offered by businesses in the area you are visiting, in this way we ensure that the area grows while leaving our roots unaltered.
BE ITINERARY SRL
P.Iva : 09328431219
Ufficio – Via R. Bosco n°12 – 80069 – Vico Equense 
InfoPoint & VisitBar – Piazza Umberto 1°  n°5 – 80069 – Vico Equense 
Privacy Policy & Terms and Conditions